For businesses of all sizes and segments, if your company needs innovative gas supply solutions, our team can help you.
Copa Energia exclusive, the Fast Gas Station is a modernization of the already known system for refueling forklifts using LPG cylinders. Now the system features quick coupling to generate increased productivity, ensure more sustainability, and reduce costs. Therefore, it offers a 30% reduction in process time and is 70% lighter than the old screw-based system.
Our forklift fueling system makes it possible to refuel the machine directly, without changing cylinders. Ideal for all segments that need to move heavy loads, reducing down-time for machines and saving storage space for cylinders.
Mobile solutions are LPG units, assembled on a metal structure that is easy to transport. All equipment is designed in accordance with technical and safety standards, to service seasonal installations where fueling cannot be done at the site of consumption, or to take the place of reservoirs undergoing maintenance.
A fuel made from a mixture of LPG with air which has burn characteristics equivalent to Natural Gas (NG), allowing you to work with either one of the two fuels, with no need for operational intervention. It can also be used as a backup option for NG or in preparation for the arrival of a gas pipeline.
What is LPG?
Liquefied Petroleum Gas, better known as LPG, is made up of a mixture of propane hydrocarbons and commercial butane extracted from petroleum through the refining process.
When subject to low pressure, LPG liquefies, and this makes its bottling and delivery process practical, swift and safe, allowing for storage of a large amount of energy in small spaces.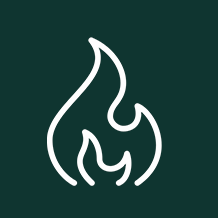 It quickly reaches high temperatures, allowing for less use time, thus generating savings for your wallet.
Better cost-benefit compared to firewood and electricity, in addition to being up to 26% cheaper than piped natural gas.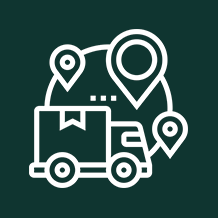 Available even in places where pipelines don't reach, allowing for independence that prevents temporary interruptions of supply.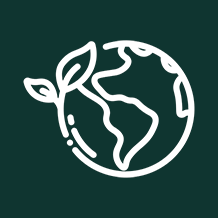 It has low emission of pollutants and low environmental impact.
It does not require construction or investments in infrastructure. It's easy to store, transport and distribute.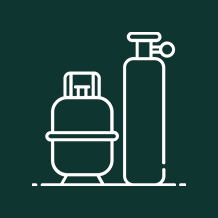 Control of flame and temperature, ensuring the quality of the final product and greater durability of equipment, in addition to not deteriorating while in storage.
When you become a Copa Energia customer, you have:
Automatic refill of your LPG unit
Technical assistance 24/7
Safety at facilities adhering to all rules in force
Operation in 24 states and the Federal District