Copa Energia Business LPG is ideal for clients seeking customized, economical and sustainable solutions. Wherever we are in Brazil, you've got a guarantee of day-to-day service tailored to your needs with optimal convenience and efficiency.
The use of LPG is more advantageous than the use of other energy sources and becomes a competitive differential for your business when it is used to heat, cast, smelt, etc.
LPG IN
INDUSTRY
LPG IN
COMMERCE
LPG is an efficient, safe and economical solution for fueling and heating your establishment, whether it's a restaurant, bakery, beer garden, super market or hotel, to name just a few.
LPG IN
AGRIBUSINESS
LPG can be applied in customized ways for different processes, ensuring flexibility, safety and lower costs.
FOR
AEROSOLS
A product developed by Copa Energia, Purogas is synonymous with quality and safety, and is highly customizable. It is also free of impurities, odors and moisture, in addition to being essential for manufacturers of deodorants, insecticides, medications, food and cosmetic products.
FOR LARGE
BUILDINGS
LPG is versatile and can take care of a wide range of applications, such as in stoves and water heaters. What's more, you're getting the best energy output, with no minimum consumption rate, with preventive maintenance and an individual account.
SERVICE
SECTOR
Because it is versatile and economical, Copa Energia's LPG is a perfect fit for the service sector and so you will find it in many different settings: hotels, gyms, hospitals, sports facilities, schools and much more!
What is LPG?
Liquefied Petroleum Gas, better known as LPG, is made up of a mixture of propane hydrocarbons and commercial butane extracted from petroleum through the refining process.
When subject to low pressure, LPG liquefies, and this makes its bottling and delivery process practical, swift and safe, allowing for storage of a large amount of energy in small spaces.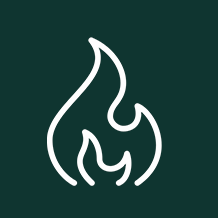 It quickly reaches high temperatures, allowing for less use time, thus generating savings for your wallet.
Better cost-benefit compared to firewood and electricity, in addition to being up to 26% cheaper than piped natural gas.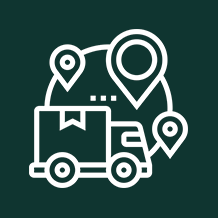 Available even in places where pipelines don't reach, allowing for independence that prevents temporary interruptions of supply.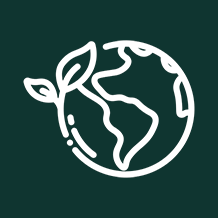 It has low emission of pollutants and low environmental impact.
It does not require construction or investments in infrastructure. It's easy to store, transport and distribute.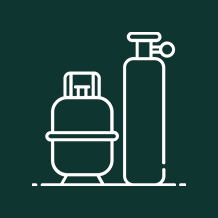 Control of flame and temperature, ensuring the quality of the final product and greater durability of equipment, in addition to not deteriorating while in storage.
When you become a Copa Energia customer, you have:
Automatic refill of your LPG unit
Technical assistance 24/7
Safety at facilities adhering to all rules in force
Operation in 24 states and the Federal District